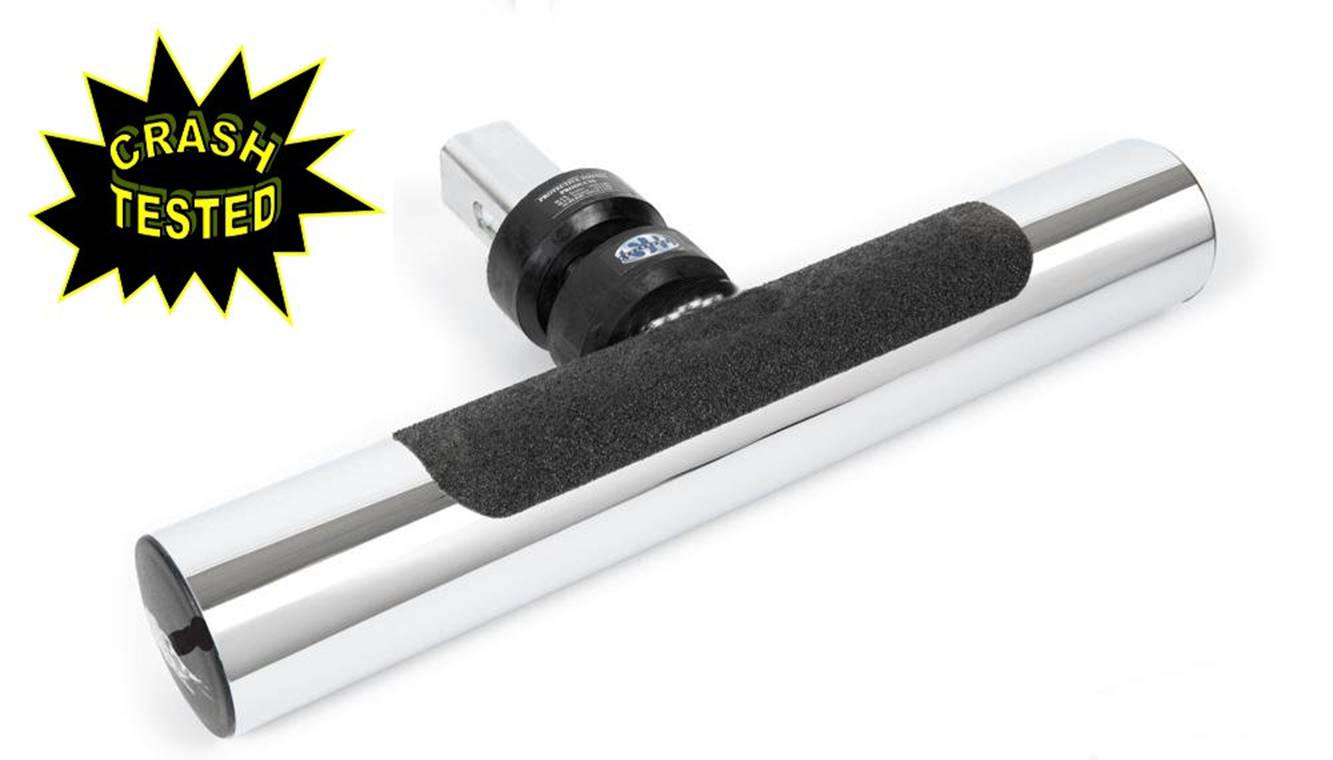 Order Sparebumper Stainless
Crash Tested & Proven to Reduce Collision Damage & Whiplash! For any vehicle with a 2″ Receiver Hitch!
Order Online Now or Call!
844-402-4230
ORDER MODEL 424 SPSS – SPAREBUMPER IN STAINLESS STEEL
Model SP424 SS is a 4″ tube style impact attenuator / bumper 24″ in length made of stainless steel. Applications: Anything with a 2″ Receiver Hitch. Shown above on a Toyota FJ Cruiser. Specifications
Length: 24″
Material: Stainless Steel – Robotic welding.
Tube Size: 4″
Weight: Approximately 18 lbs assembled – Supports 3,300 lbs static weight.
Capability: Stops 1 ton @ 4.34 mph (without you feeling anything) – Withstands 15-20 mph impacts.
Receiver Hitch: 2″ ONLY
Compression System: Dual – Inside and Outside – UV coated Rubber
Returns: Our return rate is less then 1%. Our customers rarely send them back. But if you need to return it for some reason, we'll refund you with NO handling or restocking fees.
GET A
FREE

SET OF "BUMPER BUFFERS" + EXTRA LONG 5/8″ HITCH PIN (LOCKING PIN RECOMMENDED) WITH EVERY ORDER!

($10 VALUE)

Pricing: $269.99 – INCLUDES FREE Shipping and NO Tax